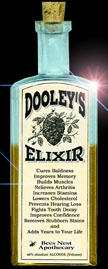 Frank Rich gets it right more often than not, and his col­umn in the Times last Sun­day swept the entire decade into a neat lit­tle dust­pan and dumped it in the garbage. His insight is that Tiger Woods is truly the per­son of the decade, a fraud cap­ping a decade of frauds that started with Enron, wound its way through a phony war, went broke with phony financiers, and con­cluded with a phony hero. For­tu­nately Rich con­cluded with a spir­i­tual and uplift­ing con­clu­sion that, at least for me, had me singing on the way out of the theatre.
Actu­ally, in the spirit of Rich's phony decade, I lied about that last part. There was no happy con­clu­sion to his piece. But it caused me to keep won­der­ing — why are we so unteth­ered? What hap­pened to the basic judg­ment of a pre­vi­ously sen­si­ble people?
Authors swim in the memes of the times. If there are strong cur­rents, we go with them and occa­sion­ally bring under­stand­ing to the great issues of the day. But when we are sur­rounded by eddy cur­rents, we too find our­selves stuck in lit­tle cur­rents, unable to find the great tide that, as Shake­speare said, "When taken at the flood, leads on to fortune."
Before the era when the N.Y.Times was dis­trib­uted to its print­ers around the coun­try elec­tron­i­cally, all of the papers were printed in and around Man­hat­tan. On any Sun­day, air­planes would leave New York, weather per­mit­ting, and the mas­sive bun­dles would spread out across the coun­try, bring­ing a mea­sure of coherency to many of the major memes that flowed through the cul­ture. At the very least, the Times pro­vided a sen­si­ble, appar­ently com­plete view of what had hap­pened in the past week. And it also pro­vided an agenda for the near future.
Later, the roll-out of the Sun­day Times became almost simul­ta­ne­ous and national. On the West Coast, that meant our Sun­days could start ear­lier. We were even more in sync with New York. That phase has mys­te­ri­ously eroded away with the onset of the Inter­net. That steady weekly pulse of the Sun­day Times has given way to a con­tin­u­ous flow of infor­ma­tion from an infi­nite num­ber of sources. The Times as author­ity has been drowned out. No insti­tu­tion has taken its place.
We find our­selves in a new Wild Wild West, and, as pre­dicted, the snake oil sales­men are hav­ing a grand time of it —those rubes will believe any­thing and buy any­thing. We might take some com­fort in remem­ber­ing what came next: news­pa­pers arrived in those fron­tier towns, coura­geous reporters, edi­tors and pub­lish­ers began to shine a light on the forces of cor­rup­tion and to rally pub­lic opin­ion on the side of good (some­times.) The towns even­tu­ally hired sher­iffs, and built jails. Judges rode the cir­cuit and dis­pensed justice.
For­tu­nately, order will pre­vail over the cur­rent chaos. Vision­ary and coura­geous pub­lish­ers in all media will invest might­ily to make the most of the new oppor­tu­ni­ties. A New New York Times, either on the ashes of the old or a new enter­prise alto­gether, will arise. Out of the sheer force of bril­liant and per­sis­tent report­ing, deep com­men­tary, and vision­ary lead­er­ship, the nation will find its way once again. Memes will cohere, and authen­tic­ity will once again be the cur­rency of the cul­ture. That's the way it's going to be. Really. Trust me.